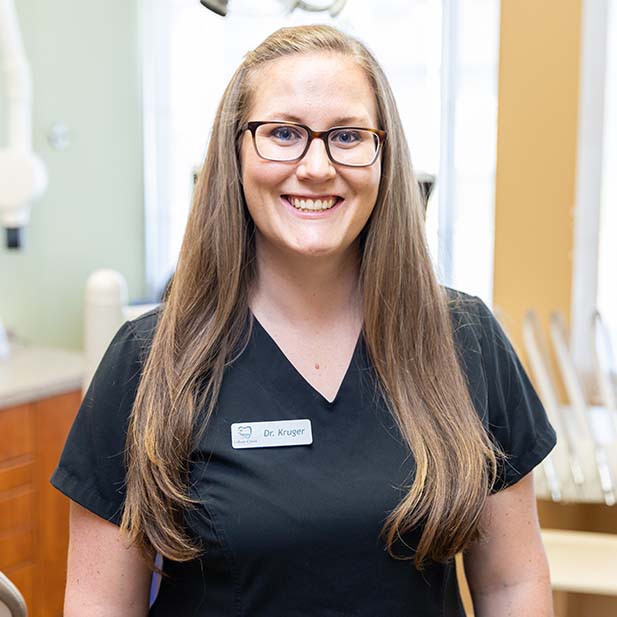 Hi, I'm Dr. Cassi Kruger. I was born and raised here in Calgary. I completed my undergrad in Idaho and Utah while playing collegiate fastball. I am proud that I was then able to pursue my dream of being a dentist at the University of Alberta. I am elated to be back in Calgary with my husband and working with the great people we have here at Urban Oasis Dental Studio.
I went into dentistry to help care for people and make a positive difference in their smiles. I first knew I wanted to be a dentist when I saw the change that was made to my little sister's smile and in turn, her confidence.
I love dentistry and being able to take care of people and their families. I care deeply about my patients and their oral health.
At Urban Oasis Dental, we do everything we can to make your experience with us relaxing. We listen to your concerns and give gentle anesthesia while at the same time delivering the highest quality of care. I have open communication with all my patients about their dental needs to help create a trusting relationship. I enjoy working with children and work very hard to make the experience as fun and comfortable as possible for them.
Other credentials:
Certified Invisalign® Provider
Crown Lengthening with the University of Alberta
CBCT Certified with the University of Alberta
In my spare time, my hobbies include:
Reading
Playing board games with friends and family
Traveling with my husband
Playing a variety of sports
Spending time outdoors
Come in and let me take care of you today.