From the very first phone call, you will be treated with the care and respect we would give our own families.
Experience the difference that attention and comprehensive care can make.
We are happy to treat all your family from the smallest member to the wisest senior. We offer many appointment choices, including early mornings, evenings and Saturday appointments to accommodate your busy schedule. Ask us about scheduling a visit that is convenient for you.
Image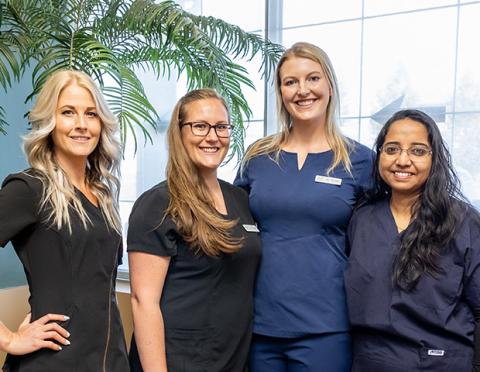 Book your 1st appointment
Your family's healthy, beautiful smiles are our priority at Urban Oasis Dental. Our friendly team members look forward to working with you to maximize your dental wellness.
BOOK AN APPOINTMENT
Technology We Use
Panoramic digital X-rays
Urban Oasis Dental is proud to offer panoramic digital X-rays. The images are instantly available on a computer screen, and enable us to have a better look at your teeth. You're also exposed to less radiation than with traditional X-rays.
Intraoral cameras
These special cameras give us an up-close look at your teeth and gums. The photos can instantly be displayed on our screens while you're still sitting in the chair.
3D CT scans
This amazing technology behind these three-dimensional CT scans allows us to view and measure any part of your head and neck -- including your teeth, roots, nerves and sinuses. These 3D CT scans help us gain perspective in dental implantology, endodontics, orthodontics, and TMJ analysis cases.
Payment Options
We accept cash, Visa, MasterCard, American Express, Debit, and Insurance Billing.
Office Hours
Wednesday
12:00pm - 8:00pm
*Select Saturdays.