Urban Oasis Dental is now your source for Invisalign in Southwest Calgary
It's never too late to achieve a beautiful smile. Our friendly team are now offering our patients Invisalign, also known as clear or invisible braces. Invisalign treatment straightens your teeth using a custom-made series of clear aligners created just for you.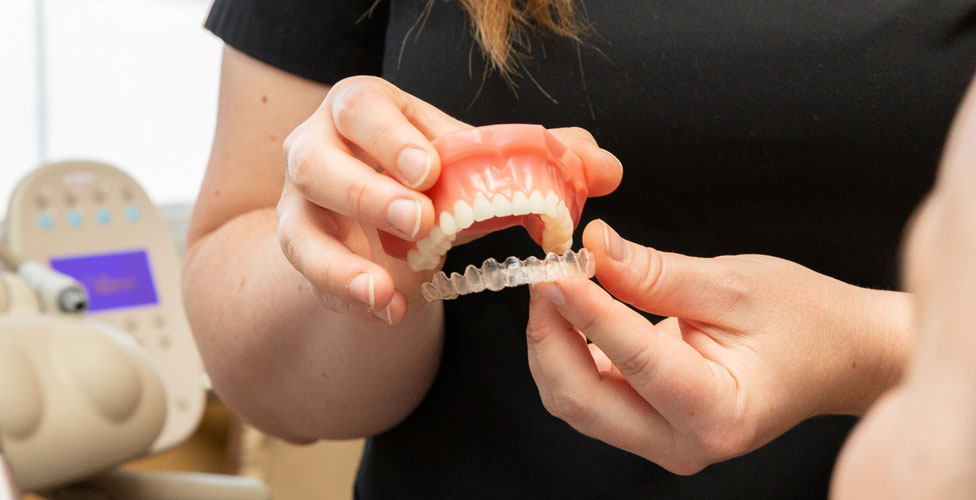 The Invisalign Process
Our digital scanning system creates a 3-D digital scan of your teeth, so no messy impressions are required. A virtual representation is created showing how your teeth will move with each stage of treatment. Every case is unique to each patient so individual results may vary.
The aligners are made of smooth, comfortable, BPA-free and virtually invisible plastic that you wear over your teeth, which won't irritate your cheeks or gums. They gradually and gently straighten your teeth. The aligners are changed every two weeks until your treatment is complete. You will achieve a great smile with little interference to your daily life.
Simply wear them throughout the day, and remove them when you eat, brush or floss your teeth. As you wear each set of aligners, your teeth gently and gradually begin to shift into place.
To monitor your progress, you will also have checkups with your doctor. For best results and a timely outcome, you should wear your aligners for 20 to 22 hours per day, throughout your entire treatment. The aligners are easily removable, so you can continue to brush and floss your teeth as you normally would.